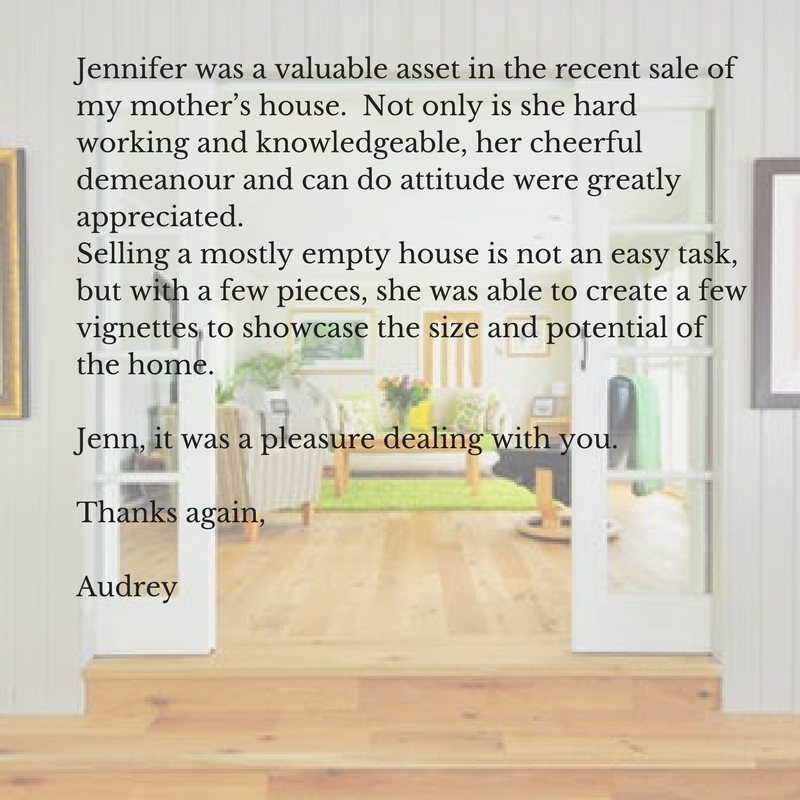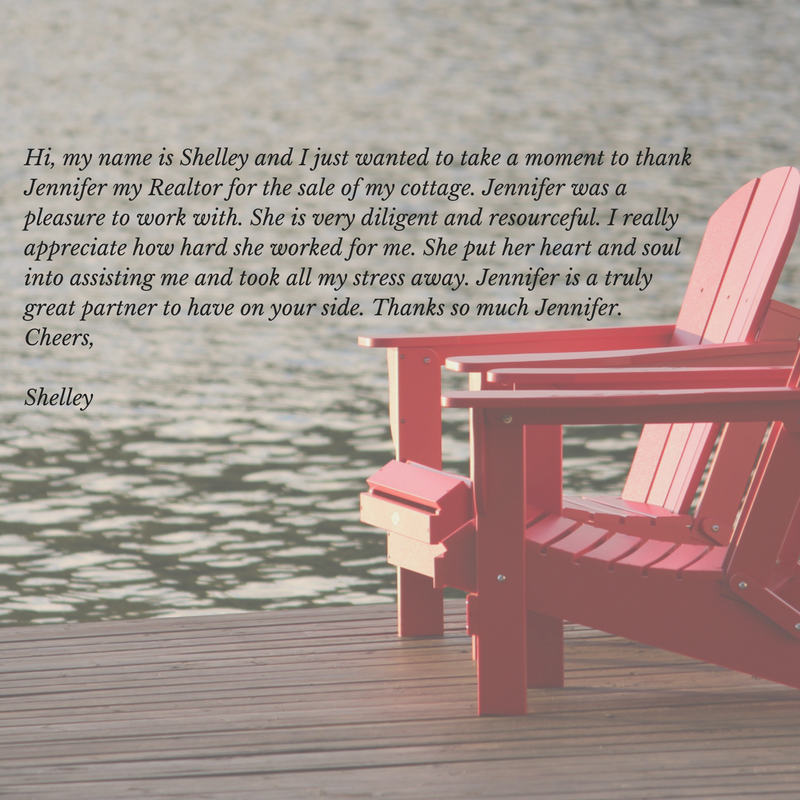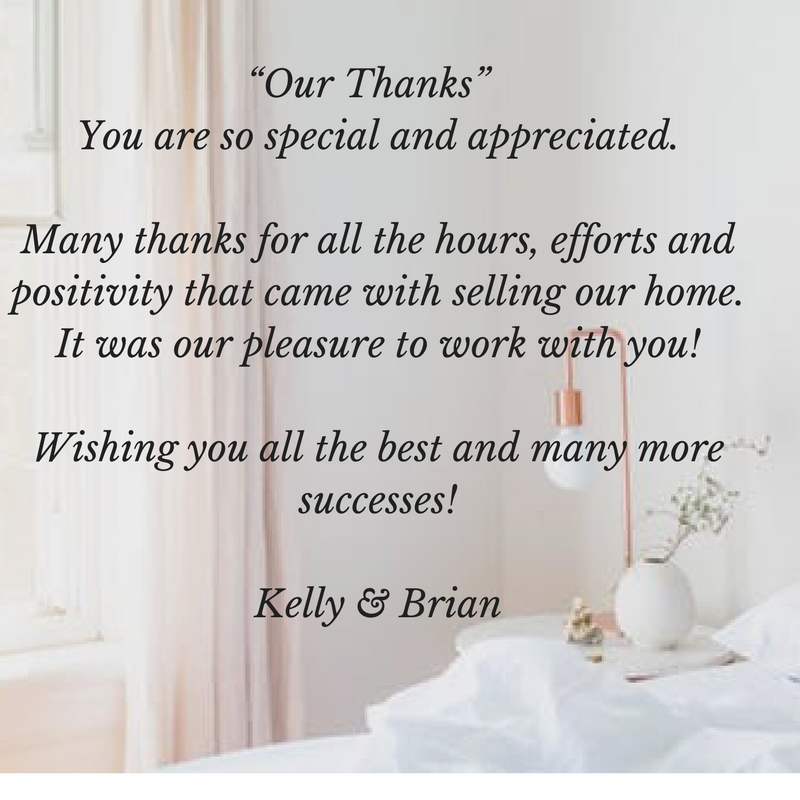 Jennifer was a valuable asset in the recent sale of my mother's house. Not only is she hard working and knowledgeable, her cheerful demeanour and can do attitude were greatly appreciated. Selling a mostly empty house is not an easy task, but with a few pieces, she was able to create a few vignettes to showcase the size and potential of the home.
Jenn, it was a pleasure dealing with you.
Thanks again,
Audrey
Hi, my name is Shelley and I just wanted to take a moment to thank Jennifer my Realtor for the sale of my cottage. Jennifer was a pleasure to work with. She is very diligent and resourceful. I really appreciate how hard she worked for me. She put her heart and soul into assisting me and took all my stress away. Jennifer is a truly great partner to have on your side. Thanks so much Jennifer.
Cheers,
Shelley
"Our Thanks" You are so special and appreciated.
Many thanks for all the hours, efforts and positivity that came with selling our home. It was our pleasure to work with you!
Wishing you all the best and many more successes!
Kelly & Brian
The Real Estate Council of Ontario RECO restricts the advertising of "SOLD" properties. Out of respect for my buyers' and sellers' privacy and in order to comply with my regulatory authority I remove "SOLD" properties from my website once the sale of the property is complete.
I am always happy to help my clients, so if you have questions regarding a property, I encourage you to contact me!